Mortgage Rates Shoot Past 7%: Freddie Mac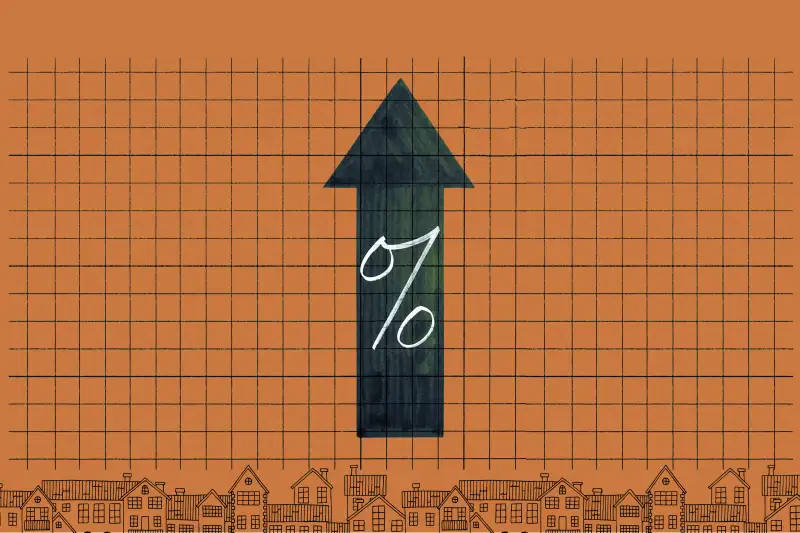 Mortgage rates have climbed past 7% for the first time in 20 years.
The average rate on a 30-year fixed-rate mortgage increased 0.14 percentage points this week to 7.08%, according to Freddie Mac's weekly lender survey. The 30-year rate has not been this high since 2002.
Rates have been increasing very quickly since the start of the year, rising by almost 4 percentage points since the first week of January. With rates moving so much in such a short time span, the housing market has shifted away from the breakneck pace seen in 2020 and 2021. However, most people would not call it a buyer's market just yet.
"As inflation endures, consumers are seeing higher costs at every turn, causing further declines in consumer confidence this month," said Sam Khater, Freddie Mac's chief economist, in a press release. "In fact, many potential homebuyers are choosing to wait and see where the housing market will end up, pushing demand and home prices further downward."
Existing home sales in September fell to a seasonally adjusted annual rate of 4.71 million, according to the National Association of Realtors. That's a 1.5% decrease from August and nearly 24% lower compared to September 2021.
Higher rates mean higher mortgage payments, causing an affordability crunch for buyers. Meanwhile, homeowners who may have otherwise sold may feel stuck due to low rates.
"Higher mortgage rates continue to weigh on the purchasing power of buyers while also increasing the 'lock-in' effect felt by potential move-up buyers," said Doug Duncan, chief economist at Fannie Mae, in a statement. "Homeowners with a mortgage at a lower rate than current rates continue to have a strong incentive to remain in their current homes."
Other loan types are seeing higher rates as well. The 15-year fixed-rate loan is averaging 6.36% and the 5/1 adjustable rate loan is averaging 5.96%.
Where mortgage rates are heading
While large, this week's jump was not unexpected as economic conditions continue to be cause for concern.
Inflation has remained stubbornly high despite aggressive efforts by the Federal Reserve. Consumer prices remain above 8%, much higher than the central bank's target range of 2%.
As a result, the Fed is expected to announce another 0.75 percentage point hike next week.
"Markets are preparing for next week's Fed meeting and the resulting interest rate hike," noted Realtor.com Economic Data Analyst Hannah Jones in a statement. "In line with the last three meetings, next week's session is expected to bring a 0.75 basis point hike as the most recent inflation data does not show sufficient signs of cooling."
Since March the Fed has increased the federal funds rate, or the rate banks charge each other for overnight loans, five times from near zero to 3.25%. If the increase does take place, it would be the fourth straight 0.75 percentage point increase, the largest series of fed fund increases in more than 30 years. It would also put more upward pressure on already high mortgage rates.
Increasing the fed fund rate has the effect of bumping up the interest rates on credit products such as credit cards, personal loans and mortgages. The goal is to increase the cost of borrowing, thereby slowing the demand for goods and the economy in general. The slowdown would then lead to lower prices and reduce the rate of inflation.
More from Money: